Barrel Aged French Toast Stout
A 13.5% imperial stout with maple syrup, cinnamon, cocoa nibs, vanilla beans and milk sugar. All the french toast flavors truly come out in this beer and who doesn't love some homemade french toast for breakfast?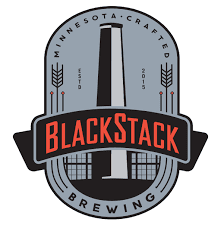 Viewers Like You Sour – PBS MN Collaboration
Inspired by the Shrubs that farmers would drink during harvest time to replenish during long, hot days & steamy apple pies cooling on a window sill. We took a preposterous amount of Honeycrisp, Sweet Tango & Haralson Apple Cider & blended it with our Mixed Culture, Oak Fermented Berliner Base & a dash of Apple Cider Vinegar before conditioning on Cinnamon & Baking Spices.

Disintegration QIPA
You won't need much help smearing your lipstick after this one. We decided to make a tribute to one of the greatest break up albums of all time. Our Hand-Selected Strata surrounded by a supportive group of our selected Citra Cryo, Sabro Cryo, Mosaic Cryo, Amarillo Cryo, Azacca Cryo, Cashmere Cryo, Idaho 7 Cryo & Ekuanot Cryo. Boys may not cry, but they certainly do Cryo… Get lost in this one

Amarillo By Morning IPA
We got together with our favorite Austin Oil Acolytes, Pinthouse Pizza, to give a little love to the king. An extremely tasty lot of Pinthouse's selected Amarillo from Oregon and our selected Amarillo from Washington. Amarillo By Morning, Amarillos On My Mind.

Mobius Porter
We've gone through great lengths to refine the process to yield a Rich and Creamy Flavor and mouth feel to showcase the decadent flavors yet leave the harsh taste that dark grains can often leave behind. Incredible mouthfeel yet not cloyingly sweet to aid in its drinkability.

Alleyway Brew IPA
Alleyway Brew has healthy dose of white wheat, flaked oats with a large dry hop of Nelson from Hop Revolution and Citra. Alleyway Brew pours an extremely vibrant opaque yellow with potent flavors of tangerine, passionfruit, mango, and Riesling grape with lighter notes of berry, and New Zealand earth. Alleyway Brew has a creamy mouthfeel and our signature #EQjuice finish that will have you windmilling in the pit at your next NYHC show.

Double Fractal Gosper Island DIPA
Our Double Fractal Series brings you all the goodness of our Fractal and Super Fractal series but in DIPA format. Named after the famous Gosper Island Fractal Set pictured on the label, Double Fractal Gosper Island combines our fractal fermentation, simple 2-row base malt bill, and the brand new HBC 586 hop. If you're unfamiliar with the still unnamed HBC 586 Hop, read MANGO MANGO MANGO! Pouring a vivid yellow, a dominant ripe tropical mango profile leads into supporting notes of guava, lychee and assorted creamy citrus creamsicles making this a liquid tropical fruit medley. With a luscious body and our escalating #EQjuice profile, Double Fractal Gosper Island will have you seeing fractals and spirals after a few juicy sips.
Fractal HBC 586/Citra IPA
Fractal HBC 586/Citra pours a vibrant yellow releasing complex aromas and flavors of mango, green grapes, dank grass, passionfruit, and earth. The taste follows the aroma with a resinous creamy mouthfeel and a firm but rounded bitterness.

Island Crush Sour
Our newest Sour IPA uses crushed white grapes, passion fruit, pink guava, and pineapple to bring you beach vibes year around. Island Crush pours a tropical yellow sunrise releasing waves of thirst-quenching flavors of tropical paradise in drink form. This tropical fruit bowl medley is fruity, vibrant and is buoyed by a luscious and creamy finish with a #BalancedAcidity that'll make you feel like you're chilling on the beach.

Y'all Really Need Science DDH DIPA- Cerebral Collab
Y'all Really Need Science uses a big base of oats & wheat and adds a hop bill of Citra, Nelson, and Strata, before a healthy double dry hop. Y'all Really Need Science pours bright yellow with an aroma of assorted citrus and dank grass. The flavor profile is loaded with citrus, peach fruit cup in syrup, ripe mango slices, lime gummies, and weed in a crazy drinkable dank finish loaded with #EQjuice.

Astro Fluff IPA
Astro Fluff takes one of our latest tropical fruit forward IPA's and adds astronomical addition of Marshmallow. Pouring like a glass of hoppy haze milk custard, you'll instantly get pleasant whiffs of tropical fruit salad topped with marshmallow fluff and Grandma's peaches and cream. Big flavors of passionfruit, fresh squeezed OJ, mango sorbet, and melted orange vanilla creamsicles transform into a luscious mouthfeel leading into a Big Bang of rainbow melon and our #EQjuice finish.