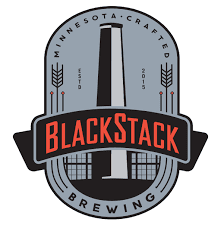 DDH Link In Bio DIPA – 9% ABV
Our buds Yakima Chief Hops plugged us with the freshness in the form of their recently rechristened Cryo Pop Blend. As you may know, we like our dry hop additions to make sexy times with our yeast, and this blend was formulated specifically with that in mind. Double the dose of newly Cryo Pop from the OG along with healthy portions of our Hand-Selected Citra & Mosaic for maximum juice extraction. Hit the link in bio for that good good.
Dad's Stoked TIPA – 10.5% ABV
Properly elevated portions of our hand-selected Mosaic, Citra and Sabro Cryo with Australian Galaxy to hit those Clarence Clemons low notes. He's so stoked, you'd think the Wolves won the lottery.
Local 755 – 6.8% ABV
Our Foggy Favorite. Azacca, Amarillo & a Gwop of Citra. Soft, Juicy & Hazy like 70's Home Movies.
Infinite Mmm…Osa – 8.0% ABV
We supersized our beloved pale ale to get a DIPA with incredible body, hit it with a supersized dose of the Mmm… Osa hop bill, and conditioned on Florida Navel Oranges. You get a bright yellow hazy citrusy DIPA that smells of futuristic oranges and tastes of dank orange fruit cup, peaches, and tang. The insane levels of fresh zest compliment the flavors and help mimic the fresh squeezed OJ Grandma used to make in the morning, just with next-level oranges… from the future. It has a chewy mouthfeel and absolutely explodes with our #EQjuice making sure your palate never runs out of your favorite any-time drink.
Solar Fluctuation – 8.5% ABV
We changed things up on this latest batch to see how can such a small variation drive major change.
Solar Fluctuation starts off a big dose of flaked oats and wheat for a creamy body. Citra and Idaho 7 went into the whirlpool before a dry hop of Citra, Sultana, and Rakau. Hazy yellow with aromas of passionfruit, pineapple and melon lead into flavors of bright citrus, passionfruit, cantoluope, and anjou pear. These fruit flavors lead up to our #EQjuice medley and morph into a creamy mouthfeel and soft bitterness on finish.
Fluctuating Fruits Papaya/Pineapple – 8.1% ABV
Fluctuating Fruits is back today with our newest combination of Papaya and Pineapple. We started off with our Fluctuation base, dry hopped it with Citra and Galaxy before adding more than a metric ton of Papaya and Pineapple. Pouring a light-peachy-yellow color, aromas of citrus and tropical fruit lead into flavors of an island fruit cup, ripe cantaloupe, mango, and tiki drinks all wrapped in a creamy sorbet finish. 
Origami Paper Airplanes – 8.0% ABV
Origami Paper Planes our new collaboration with Barreled Souls. It speaks to a collaborative love of aeronautics, air bending, differential pressures, and folding a creation together and watching ideas take flight. This beer uses large amounts of oats with massive doses of Enigma, Mosaic, and Columbus. Origami Paper Planes pours a saturated yellow with aromas of cannabis, earth, lime, papaya, and fresh cut grass and saturated flavors of candied orange, cantaloupe, mango juice, sticky icky, white grape, berry, and earthy pine wrapped up in a resinous #EQjuice finish. A few sips will have you taking flight! 
Side Dish DDH IPA – 7.0% ABV
Just in time to round out this summer season, Side Dish is making its hazy return! This soft and succulent DDH IPA is brewed with Citra and Idaho-7 for an insanely juicy profile fit for your next outdoor excursion. Side Dish packs huge flavors of sweet peach marmalade, ripe bergamot, candied cherries, and freshly-steeped oolong tea. Grab a pack to take to the local sunflower fields as we transition toward our autumnal winds. 
Morever DDH IPA
This Double Dry Hopped IPA is a delicious juice bomb thanks to a hefty hopping of Citra, Motueka, & Simcoe hops. An endless succession of juicy pineapple, grapefruit, and tangerine notes are leveled out with a hint of bitterness that resolves onto a smooth and refreshing finish.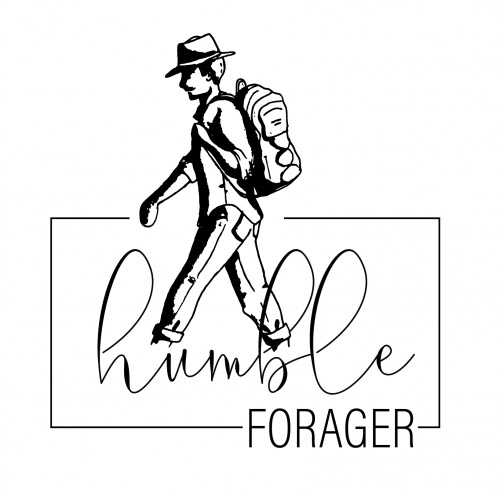 Coastal Sunrise – Version 5
This version is inspired by mixed berry pancakes. Blueberries, blackberries and raspberries mix with barrel aged Wisconsin maple syrup, Madagascar vanilla beans and cinnamon. Reminiscent of   version 1 coastal sunrise, but with a bit more berry pop!
Rugged Outlook DDH TIPA – Version 2
This juicy triple IPA is jammed packed with some of our favorite hops throughout the entire brewing and cellaring progress. Hop additions to the boil, whirlpool, hop back, fermentation and conditioning tank fold in layers of natural flavors.
Nelson DDH Juicy Bits – 6.7% ABV
One of the sexiest and most extravagant hops on the market, brewing a Nelson Sauvin-focused DDH Juicy Bits was an absolute no-brainer for us. While this hop varietal can sometimes be to be too wild and dominating, we knew its complex characteristics would pair perfectly with our community of dedicated hazy hopheads.
Juicy Bits IPA – 6.7% ABV
This is a mouthwatering IPA filled with a fresh combination of sweet orange, pineapple, pear, underripe mango, watermelon and berry. Still, there is a touch of bitterness that threads itself through the whole drinking experience, helping to keep the beer experience at the forefront and not just a full-on glass of juice.
Fit Bits Hazy Session IPA – 4.2% ABV
Low calorie, low carb, Hazy Session IPA brewed with Citra, El Dorado, and Sabro hops. One of the most beautifully and uniformly hazy IPAs we have made, features notes of papaya, over-ripe mango, and peach skins from the huge whirlpool and dry hop additions, plus a surprisingly smooth and creamy mouthfeel for a beer that finishes so dry and crisp.
Pineapple Upside Down – 5.3% ABV
Berlin-style sour ale brewed with pineapple puree, almonds, milk sugar, vanilla & vanilla cake mix. The pineapple upside down cake was at the height of its fame in the 1950's and 60's and is again gaining popularity. So naturally we took everything that makes this treat so sublime and turned it into a beer.
Dreamyard Hazy IPA – 7.1% ABVAn New England IPA that's made ENTIRELY from oats and wheat. Splendidly hazy with aromas of stonefruit, pineapple, and citrus. An insane amount of Citra and Denali hops per barrel make this beer an incredibly juicy and citrusy treat with an approachable level of bitterness.

Forbidden Islands DIPA – 8% ABV
New England Double IPA brewed with malted oats, malted rye, flaked wheat. Whirlpool hopped and double dry hopped with our hand-selected blend of Talus, Citra, El Dorado Cryo, Ekuanot Cryo and Sabro.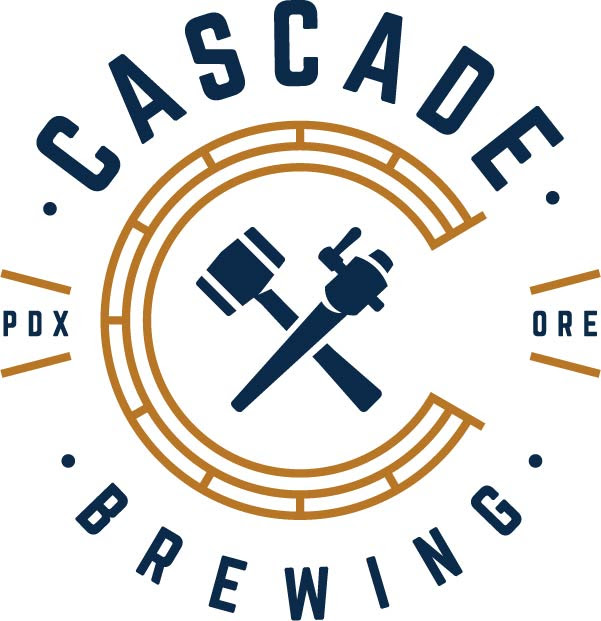 Vlad the Imp Aler – 11.6% ABV
A combination of quad and blond ales aged in bourbon and wine barrels for up to two years with orange peel and coriander, Vlad delivers a fresh acidity and light malt sweetness with notes of bourbon, citrus and spice.
Mayan Bourbonic – 11.1% ABV
Bourbonic Plague infused with raw organic Peruvian and Dutch cacao powder, cinnamon and cayenne pepper
Nectarine Dream – 6.8% ABV
Nectarine Dream is blend of sour blond and wheat ales aged in oak wine barrels for up to 14 months with fresh nectarines and a late infusion of nectarine and peach noyaux. This limited project spotlights beautifully ripened Pacific Northwest fruit that imparts flavors of fresh nectarines, tropical fruit, gummy candies and stone fruit preserves.
Pineapple Dragon – 7.2% ABV
Pineapple Dragon features a blend of sour blond ales aged in oak wine barrels for up to 16 months with pineapple and pink dragon fruit. Brandishing a fiery pink hue, this limited release offers flavors of fresh pineapple, kiwi, pear, watermelon and hint of white peppercorn.
Northwest Flanders – 7.1% ABV
A tribute to the historic Flanders Red Ales of West Belgium (and a reference to the vibrant NW Flanders Street in downtown Portland), Northwest Flanders is our interpretation of the classic sour beer style that has inspired so many brewers around the world. A blend of sour red ales aged for over two years in oak barrels and foudres, Northwest Flanders captures notes of plum, currant, raisin, fig and spice with hints of oak and roasted malt.
Cash Nelson – 4.7% ABV
Like the legendary outlaw country stars, Cash Nelson plays by its own rules, breaking the boundaries of style and convention. This sour golden ale was aged on oak barrels and foudres for up to 10 months then dry-hopped with Cashmere and Nelson Sauvin hops.
Chene Des Fous – 8.4% ABV
Made in collaboration with our friends at Burial Beer Company in Asheville, NC, Chêne des Fous (shen de-FOO), meaning "Oak of the Fools," is a blend of sour triple ales aged for up to 18 months in French oak barrels with dried sumac, fresh apricots and toasted American oak chains. Intense oak flavors are met with savory lemon and dried fruit notes from the sumac and a subtle stone fruit aroma.