Let's welcome Hoosier Brewing into the Hawkeye State as they will be bringing their tasty brews to us via Pequod! A full list of what to see below plus more! Check it out!
HOOSIER BREWING:
Pie Face: Pumpkin Pie
One of our taproom favorites of the past. This brew is straight pumpkin pie in a glass! We started with a heap of real pumpkin puree, and added our pie treatment along with a few other secret ingredients. It is smooth w/a medium mouthfeel, and a little tart on the finish! Grab a can of whip cream and serve it on top of this baby when you partake at home.
Java Berry: Pinball
Black Currant, Dark Chocolate, Espresso. This series is super unique in that we start with our solid sourbase, add tons of real fruit puree, and top off with name brand coffee! It is rich, super unique, and sure to please the fruit-boys who are also coffee drinkers.
Chubby Bunny: Storm Cloud
Blueberry, Blackberry, Marshmallow: The sky is getting dark with this medley of flavors. We pulled out the dark berries and paired it with loads of marshmallows for a tart, rich, and creamy brew.
Spin to Win: Ace
Strawberry, Blueberry, Gooseberry: This series is all about the fruit.. no additional adjuncts needed- let the fruit shine! A beautiful arrangement of fruit with this one– featuring crazy amounts of real strawberry, blueberry & gooseberry puree….. A clean, tart, and super refreshing brew.
Let's ALSO welcome Collective Project is a sister brand of Collective Arts focusing on CBD-infused sparkling juices and teas that feature international commissioned art projects on each can. List below:
Sparkling Juice – Cucumber, Lemon, Lime
This mix of real cucumber and lemon and lime cold pressed juices will keep you cool, calm and collected.

Sparkling Tea – Lemon, Pear, Schisandra Green Tea
Naturally energizing green tea with fresh lemon cold press juice and schisandra, a complex dried fruit with peppery notes.

Sparkling Juice – Mango, Pineapple, Coconut
Let us help your mind wander to the beach (and maybe some other places) with our twist on a classic. Silky mango and delicately citrusy lemongrass blend with the classic piña colada ingredients of fresh pineapple and coconut.

Sparkling Tea – Raspberry & Hibiscuc Rooibos Tea
Steeped with a blend of fruity Hibiscus tea with smooth, naturally sweet Rooibos, then infused with fresh raspberries for a tart, not too sweet finish.
Midnight Toffee Stout
Coming in at 12.3%, this imperial stout is filled with cocoa nibs, vanilla beans, Belgian candi syrup & milk sugar. The Belgian candi syrup is used to boost the alcohol content without adding extra body to the beer, so this stout won't feel as thick and heavy… just insanely delicious! This collaboration is only done once a year and flies off the shelves every time, so trust me, you don't want to miss out!
Key Lime Pie Berliner
Freshly squeezed key limes, vanilla beans, and just a hint of graham cracker pair perfectly with the tart wheat base beer in our Key Lime Pie Berliner. We colored a bit outside the lines to recreate our favorite summer dessert, adding over 250 lbs of key limes for the signature citrus character, lactose and vanilla beans for the pie filling, and just a hint of graham cracker for the crust. Tart, creamy, complex, and dangerously drinkable.
Independent Reading Time IPA
Fans of the best-selling Citra series will love this latest edition as our main character embarks on another terpene-laden adventure with his old pals Mosaic and Motueka. When these three get together you know they're going to get into some hijinx! The piney and fruity essences are still a huge plot point but with a lower ABV compared to a DIPA, to ensure you make it from cover to cover.
Cactus Valley IPA
Indie Pale Ale brewed with Prickly Pear Juice, Real Agave & Citra, Belma + Barbe Rouge hops. This poky boi is a remixed version of our Cactus Canyon IPA, only this time, we tossed in a lil' somethin' extra to make it even more cactus-y – prickly pear juice! That enticing yet still spiky red fruit on the top of a cactus adds a sugary fruitiness that perfectly compliments the Belma and Barbe Rouge hop profile. It's another single IPA so it comes off very well balanced between hop and fruit notes. The agave adds a smooth sweetness and overall is much more enjoyable to consume than just straight up taking a bite out of a giant Saguaro. Which is, like, not recommended.
Here Comes The Sunflower
India Pale Ale brewed with malted Colorado sunflower seeds & Citra + Nectaron hops. Little darling, it's been a long and hot summer. And as the seasons change and temps drop we wanted to make a beer using an ingredient right from our very state, the big tall yellow guy, that late-summer hit, the Colorado sunflower. We put a heapin' helpin' of sunflower seeds into this recipe to pay homage to the big bright blooming boy that helps us squeeze every last drop of sunlight out of summer. If you've never had sunflower seeds in a beer you're gonna wanna give this a go or two. It's as if our brewers found a way to liquify the beauty of a clear Colorado afternoon and package it. We're also thrilled to add a new hop varietal to our arsenal! Nectaron hops come from New Zealand and bring forth a burst of passionfruit, pineapple citrus notes to further brightent his beer.
Juicy Bits IPA
Our flagship IPA features a huge citrus and tropical fruit hop character from the Mosaic, Citra & El Dorado hops and softer, smoother mouthfeel from the adjusted water chemistry, higher protein malts, and lower attenuation. The end result is a beer reminiscent of citrus juice with extra pulp, thus the name Juicy Bits.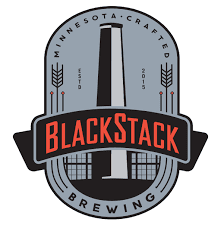 Speltie Oatie Dope Delicious TIPA
A liquid love song for our favorite alien space pimps from the dirty south. Cadillacs full of our hand selected citra, amarillo cryo, simcoe cryo and el dorado on a long body malt base. If we were to describe it in 4 words, it would be: speltie, oatie, dope, delicious. Just wait for the trumpet solo. 
Meat Sweats Lager
This beer is a bastardization of some of our favorite lager/lagerish traditions from near and far with our good buds at the private sector. 
Autumn Fields Cream Ale
The leaves are changing, which means it's time to bring back one of our favorite seasonal releases. 𝗔𝘂𝘁𝘂𝗺𝗻 𝗙𝗶𝗲𝗹𝗱𝘀 is a cream ale with cranberry and orange to provide you with some fresh Fall flavor that pairs nicely with the imminent brisk weather. Bright and crushable with a rush of tart fruity flavor, this light-bodied ale is perfect for a trip to the apple orchard, pumpkin patch, or while nestled in a blanket around an open fire. (4.5% ABV)
Dbl Frooted Mango 
This week we're bringing back a doubled version one of our most popular variants from our FROOTED series…𝗗𝗢𝗨𝗕𝗟𝗘 𝗙𝗥𝗢𝗢𝗧𝗘𝗗 𝗠𝗔𝗡𝗚𝗢! This Smoothie Ale is absolutely loaded with fresh Indian-grown Mangos. Simply brilliant, this straightforward mango ale permeates with everything you love about the ripe tropical drupe that's refreshing as it is tasty. Ultra-juicy with a nice tangy mouthfeel and exquisite fruity aroma. (8% ABV)
Mangoshino
What two words would you combine if you could combine two words?
Introducing Mangoshino, our Smoothie Sour w/ malted wheat, 2-row barley & over 3400 lbs of Mango & Sweet Cherries.
Abracadaver
A quick flick of the wrist. Don't blink, you might miss it. "Abracadaver". Was it sleight of hand? Is that an actual wizard? What is this sorcery? Don't question it. Accept it. Abracadaver. Introducing Abracadaver, our New England Double IPA w/ barley, oats, flaked oats, hopped & double dry hopped w/ Sultana, Citra, El Dorado Cryo & Strata.
Dreamyard Hazy IPA
An New England IPA that's made ENTIRELY from oats and wheat. Splendidly hazy with aromas of stonefruit, pineapple, and citrus. An insane amount of Citra and Denali hops per barrel make this beer an incredibly juicy and citrusy treat with an approachable level of bitterness.