Victory Wheat
Thefirst non-alcoholic craft beer enriched with a full spectrum of all-natural electrolytes, vitamins, protein, antioxidants, and anti-inflammatories. Purpose-brewed with a hint of orange zest, this functional NA beer pairs well with anytime fitness activities and post-recovery workouts to replenish hydration and quench thirst. Our crisp citrus wheat NA beer is only 85 calories, offered in 16oz cans and brewed with a hint of orange zest. Upgraded with Buoy, a formula of electrolyte supplements developed to meet the hydration standards of the World Health Organization, WellBeing Victory Wheat is worthy of the title "World's Healthiest Beer"!
Intentional IPA
Intentional IPA delivers the distinctly and delightfully bitter characteristics of Mosaic and Citra hops, refreshingly punctuated with pineapple and peach notes. This sessionable IPA offers a full-flavored, alcohol-free experience for any intentional occasion. Intentionally brewed to savor the moment, acknowledge the things that bring us gratitude, and inspire kindness to #RaiseWellbeing.
Heavenly Body Golden Wheat
Heavenly Body Golden Wheat is based on a Great American Beer Festival award-winning recipe. This American-Style Wheat has more flavor than its light lager cousins. We add a hint of Cascade and German Traditional hops for a slight citrus character that balances the lighter malts. It's dry, crisp and smooth, with a full-bodied mouthfeel. With only 68 calories, this is the perfect NA craft beer for after sports, yoga, marathon training, or anytime you are taking care to watch what is going in your heavenly body.
Hellraiser Dark Amber
Hellraiser Dark Amberis the beer to drink when you are out with your friends ready to have a great time. This hop-forward amber has the perfect balance of floral aroma and spicy hops to delight the palette of craft beer enthusiasts everywhere. 
Homestyle IPA – 6% ABV
The one that started it all. This heavily oated, mosaic-only IPA softly beckons you to remember where you came from while giving you just enough of a ripe citrus kick to strive for where you want to go. Homestyle is the staple IPA of our brewery and, like almost all of our hoppy beers, focuses on highlighting the fruity & fragrant nuances of hops. At a relaxed 6.0% we think you'll discover it's easy to find your Homestyle.
Dbl Homestyle DIPA – 8.2% ABV
It's like your original favorite, but double the fun!
Vice Versa DIPA – 7.5% ABV
Nelson – citra or citra – nelson. Our newest DIPA interchanges notes of effervescent bright citrus with smooth crushed pineapple & white grape juice in every sip for a balanced pint no matter which way you drink it.
Tunnel Vision IPA – 6.8% ABV
Focus, focus. This IPA showcases a blurred-edge mouthfeel, multilayered juiciness of Mosaic and Citra, and a chewy, lemon starburst zing courtesy of El Dorado oil. This variant incorporates a double dry-hop of Citra, because why not more Citra?
Attention Please DIPA – 8.2%
Mic check, mic check. It's verbose, yet smooth, and always ready to have the last word. Attention Please!, our all Citra DIPA clocks in at a cool 8.2%. 
Ever Clever DDH DIPA – 8.5% ABV
It's the cleverest of the ever-ests. Your favorite banter-slinging, foxy DIPA now bursts with a wicked double dry hop that'll keep your taste buds as nimble as your wits.
Escape Artist IPA DIPA – 7.6% ABV
Our newest release isn't easy to pin down. Strata + cashmere + citra hops tie to subtle strands of expressive English yeast for a DIPA that's smooth and just a bit of a sweet talker. Silky fresh-sliced mango mouthfeel and undaunted notes of lemon squares, clementine rind, and refreshing citrus sorbet leave a lasting impression.
Loose Candies DIPA – 8.4% ABV
A Double Dry Hopped Double IPA exploding with zesty orange and grapefruity Citra Hops, juicy mango and stonefruity El Dorado Hops, and passionfruity Vic Secret Hops. These tropical treats come costumed and ready to party in a big ol' lush body of haze! 
Dark Lager Munich Dunkel – 4.8% ABV
An easy drinking Dark Lager, perfect for those colder months coming up. Hints of nut, caramel, toffee, and chocolate lend way to a smooth light finish.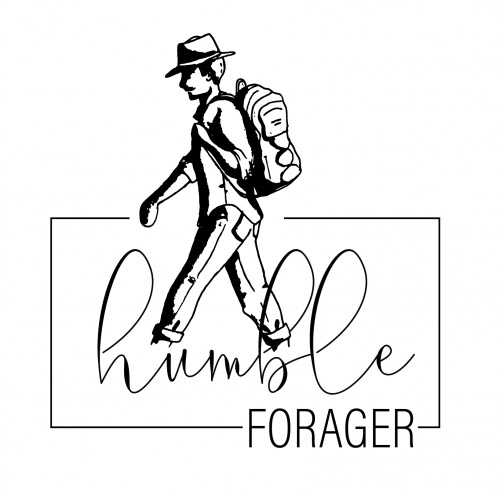 Humble Bumble V4 -5% ABV
Buzzed seltzer with coconut, pineapple, passion fruit, mangosteen, banana, clementine, goldenrod honey and lavender flower.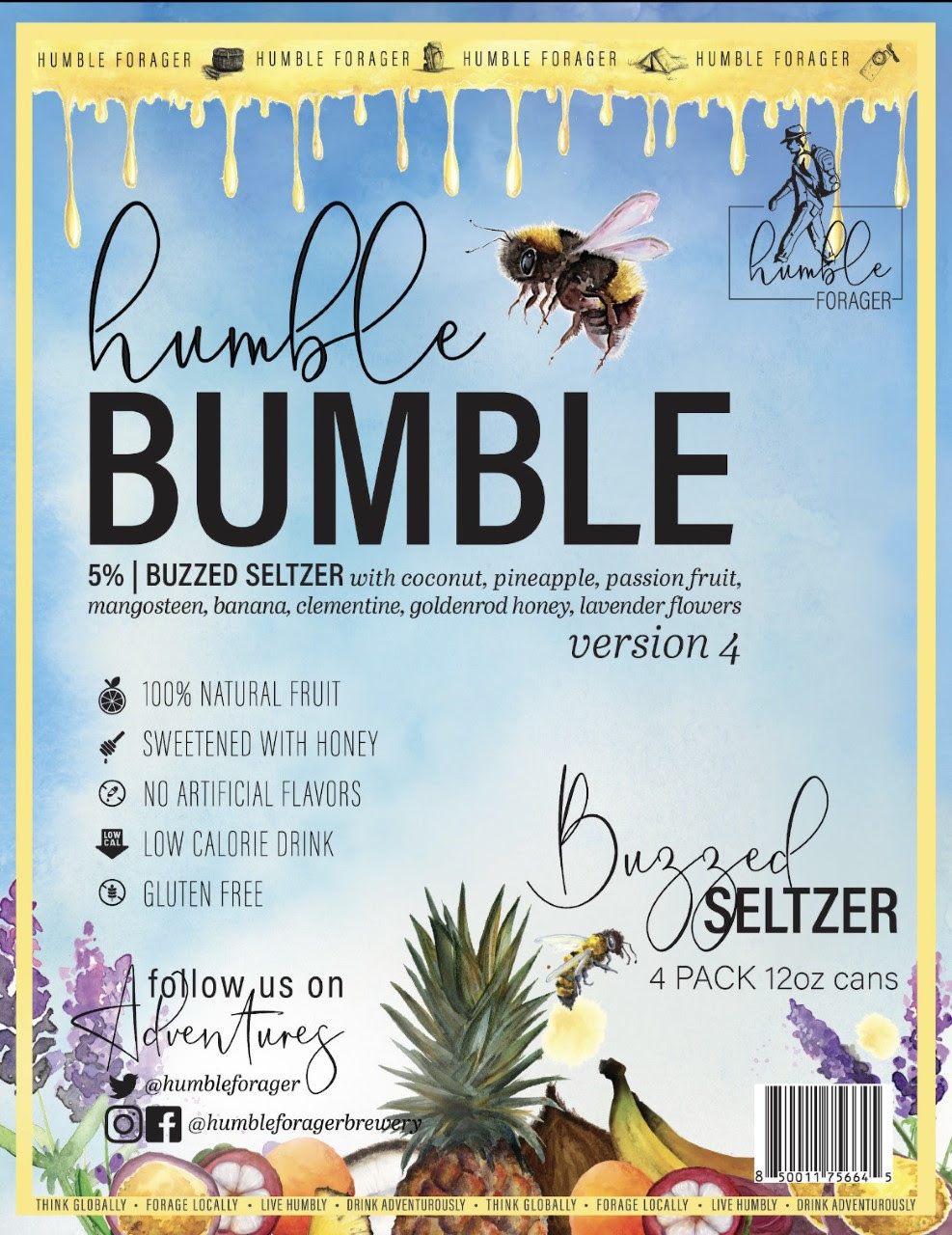 BroCoNut – 6.2% ABV
We brewed a Coconut IPA inspired by Kyle "The Bro" Arnold's homebrew days. We are affectionately calling this BroCoNut – it is bursting with tropical fruit and juicy coconut goodness; we promise you won't want to miss this one! 
Go Fly A Kite Case – Untitled Art Collab – 5.6% ABVA Smoothie-style Sour Ale brewed with vanilla, mango, tangerine, passion fruit, and lime. Utilizing a different fruiting method, this 5.6% abv Sour Ale is thicker and bursting with tropical notes without the addition of lactose!
Passion fruit Guava Hill – 5.4% ABV
a Fruited Sour Ale brewed with lactose, passion fruit puree, and guava puree! Clocking in at 5.4% abv, this Sour Ale's sublime pairing of fruits has us hanging on to these tropical temps. 
Pineapple Blackberry Hill – 5.6% ABVBrewed with lactose, pineapple, and blackberry puree, this 5.6% abv Fruited Sour Ale has a creamy, delicate body while still packing in a ton of tropical flavor! 
Vanilla Peach Mango Hill – 5.4% ABV
brewed with lactose, vanilla, peach, and mango puree. Packed full with thick, tropical mango and juicy peach, this 5.4% abv Sour Ale is enhanced by a subtle touch of vanilla that gives serious creamsicle vibes.
Teal Hazy IPA – 5.8% ABV
this dependable New England IPA is brewed with barley, wheat, flaked oats, and hopped with Citra, Mosaic, and Rakau adding layers of juicy papaya, ripe strawberries, and mandarin orange notes.
Passion Fruit Endlayer – 7.3% ABV
Introducing Passion Fruit EndLayer, our Fruited Gose brewed with malted wheat, pilsner malt, sea salt and conditioned on over 3000 lb of passion fruit. This layer doesn't end, especially with 7.3% ABV.
Hop Rocket IPA – 6.5% ABV
Octopi's flagship… an all Citra & Mosaic hazy IPA