Crimson Guava Sorbet 
We all now know that Sabro hops adds a subtle coconut note to IPAs. Now add a full serving of fruit including pink guava and blood orange and now we're talking full body, creamy texture, tropical flavor, and a pastel salmon color. This heavily fruited IPA is bursting with citrus flavors and has enough bitterness to remind you of your favorite IPA. 6.5% ABV.
Cherry Pie Bistro
Berliner Weisse with tart cherries and a hint of sugar and slightly malty with notes of pie crust.6.5% ABV.
Blackberry Pancakes Bistro
Breakfast, lunch or dinner…Bistro Blackberry Pancakes is good any time of day, just like actual pancakes! 
Fresh blackberries meet rich New Hampshire maple syrup in this fruited Berliner Weisse, sure to impress any pancake fan!
Orange Meringue Pie Bistro 
This beer explodes with a citrus mix of orange and lemon, rich whip cream and savory pie crust. The flavor delivers on all aspects of orange meringue pie including tangy orange, sweet and creamy vanilla and a decadent flaky crust. 6.5% ABV
Technical Ecstasy 
Brewed with Bohemian Pils malt and Saaz hops Technical Ecstasy pours a stunning hazy straw color with an enormous dense white head, the hallmark of a fresh Pilsner. The hops' floral, slightly spicy aroma immediately lures you in. The medium-bodied mouth feel produces a soft, crackery maltiness immediately followed by spicy, slightly grassy notes.
Liquid Spiritual Dreams (LSD) imp stout
LSD is a stout that is a chewy, chocolaty and a joy to behold.11.5% ABV
Vanilla Coffee LSD
LSD is a stout that is a chewy, chocolaty and a joy to behold. WITH Vanilla and Coffee! 11.5% ABV
Bless this mess – vol 3 Key lime 
Golden ale with key lime, biscuit malt, coriander, and vanilla
Mladek – Perennial Brewing collab
Pronounced "Melodic", this Imperial Stout is blended with cinnamon & vanilla.
Bourbon Barrel Aged Silhouette Russian Imp Stout
Bourbon Barrel Aged Rich and robust Russian Style Imperial Stout. Dry, roasted coffee and chocolate notes.
Two Trains Dbl IPA 9.3% ABV
Named after that dreaded 2 sets of train tracks that run along our brewery, this malty American style DIPA is a tropical fruit bomb with a nice crisp balanced bitterness.
To brighter Days vol 2
Vol. 2 in rotating collaboration beer series with breweries who have brightened our days in 2020 + beyond. An IPA brewed with fruity tropical hops, pineapple & orange.
Art of Neurosis Hazy IPA
Art of Neurosis is an IPA that has everything you could want in one, if what you want is a hop sandwich. It's a 7.7% Simcoe and Columbus delight.
Little Big hop
 It's a low alcohol double IPA or maybe an imperial table beer or an American lager that uses ale yeast and 10 times the hops as normal. This beer is as cloudy and hazy as the River Des Peres. Hops used: Magnum, Cascade, Zythos, Simcoe, Columbus
Cat Spit Stout
Oatmeal Milk Stout with hints of Coffee and Roasty richness. 
Helles Munich Style lager 
Brewed with traditional German lager yeast & noble hops, this lovely little beer is slightly softer and a bit more floral than it's Pilsner counterpart. 
Power Moves! 5.5% ABV 
This IPA is a low ABV juice bomb! Brewed with Chinook, Simcoe, Citra, & Mosaic this easy drinker is ready for the beach, BBQ or just an at home happy hour.
Baby Shark 5.5% ABV
A heavy dry-hopped diet of Citra gives the Baby Shark ripe flavors of grapefruit, peaches, & soft mango, & makes it's habitat in a sea of hazy orange clementine. Grab a 4-pack and enjoy the freshest haul of this IPA.
Old Town Lager 4% ABV 
Old Town Lager is dangerously clean, crisp & with just a dash of floral hops. So whether you've got a day full of chores ahead of you or you've committed yourself to an afternoon of grilling & watching football, Old Town Lager is gonna get you thru it. Lager Then Life.
Volcano Sauce
The tectonic plates have shifted, letting forth an eruption of gushing blackberries and blueberries. Each burst filled with milk sugar & vanilla for creamsicle smoothness. A freshly canned sour ale with explosively delicious flavor.
You Call that a Knife? 8.3% ABV
You Call That A Knife? THIS is a knife. This DIPA is packed with Citra, Vic Secret, & Waimea, combining for bloody epic notes of pine, pineapple & citrusy tangerine with subtle grapefruit, passionfruit & mango.
Double Discount 6.5% ABV 
This fruited sour is jam packed with raspberries and tangerines. The deep maroon color may be eye catching, but the smooth fruit sweetness and tart berry action will have you coming back for… Double!
Nuclear Pasta IPA – 5.5% ABV
Dry-Hopped w/ Idaho 7, Galaxy, & Citra
Smashin Berries – 6.5% ABV 
A hop forward and ethereal strawberry IPA arises and becomes a dynamic thirst quencher. The aggressive hopping schedule appears dominant, but the sweetness of the vanilla and softness of the marshmallow are a tender touch that allows your pallet to taste the strawberry goodness in the end.
Master of Karate – 8.3% ABV 
Bruce Lee. Chuck Norris. Dayman. Sensei John Kreese. We know them, we love them. Today our own Master of Karate is back! This DIPA shows no mercy with a juicy roundhouse of mango, pineapple, passionfruit, pine & berry. Dry-hopped with Mosaic, Galaxy & Amarillo, it'll chop & drop your senses into submission.
Promotion – fruit sour ale 
Brewed w/ Dragon Fruit, Peach, Pineapple, & Passionfruit
El Frutero – 5% ABv 
El Frutero is a a Sour Ale w/Watermelon, Lime, Habanero, & Salt. This beer tastes like a watermelon margarita with a hint of spice!
RaspBerry DimensionsRaspberry Dimensions pours a frothy ruby red daiquiri color releasing sensations of tart and sweet raspberry jam, citrus, tropical fruit frosting, and nerds candy. 
dHop5 – Dbl IPA 8% ABV 
dHop5 is a DIPA that supersizes one of our favorite Equilibrium IPAs: Fractal Citra/Galaxy. We scaled Fractal's grain bill, water treatment, fermentation, and super sized the hop bill of citra and galaxy. dHop5 pours a milky yellow releasing aromas of passion fruit, peach, lime, and pineapple all integrated with a sorbet twist.
Double PentaflakeDouble Fractal Pentaflake is the first in the series, it combines our fractal fermentation, simple 2-row base malt bill, and combines Galaxy, Strata, Sabro, Citra, and Amarillo. Pouring beautifully hazy and deep yellow in color, aromas of yuzu citrus, lime, pine, coconut, and complex berries are met with flavors of tangerine, passionfruit, assorted stone fruits, and berry with a touch of coconut and a big limey 
ds/dt – DBL IPA 8% ABV 
dS/dt pours a hazy bright yellow and has aromas of freshly squeezed OJ, rainbow melon, lime, grapefruit, and a tropical character that gives you a vacation in a glass. The flavor is bright tropical orange juice, mango smoothie, dank grass, with a gummy resinous character of our huge rainbow melon
Raining Belma
Raining Belma is one of the beers in our Heavy Metal Series. It starts with a base of oats and wheat and utilizes a mostly Belma hop bill with some support from Citra to round things out.
South Street Pils
We took our South St. Pils and let it lager in our dedicated Pilsner Foeder for an extended time. After more than three months, our second Pilsner out of our South Street facility is here as a perfect companion to BBQ. 
Super Fractal Kangaroo Set – Triple IPA 10% ABV 
With mostly all Aussie forward hops and a picture like that, Super Fractal Kangaroo Set was born. (Note: no Roos were actually allowed to drink). Super Fractal Kangaroo set pours a hazy intense yellow with aromas of tropical fruit, coconut, and assorted citrus.
Tachyon
Tachyon is a theoretical particle that's a bit more than a Photon. To turn theoretical physics into reality, we took Photon and upped the ABV to 5.5% and hopped it at the rate of the fractal series, resulting in an intensely hopped but low ABV crushable American Pale Ale.
Vanilla Mango Guava Smoothie Seltzer 
Just like the previous Omnipollo collab (ras/ mango) and the LUA – Pina colada comes the newest Smoothie Seltzer with Mango Puree, Guava Puree, Passionfruit Concentrate, Cane Sugar, Vanilla.
Triple Space Booties 
Is a Triple Dry-Hopped, Triple India Pale Ale with a monolithic heap of Citra and Galaxy hops. Clocking in at 9.5%, we wanted to send this beer into deep space. Metagalactic notes of fresh peach and melon dance with an overflowing amount of citrus all carried on the back of an extraterrestrial haze.
Into the Sun – Hazy wheat w/Blood orange 6% ABV
𝙄𝙣𝙩𝙤 𝙩𝙝𝙚 𝙎𝙪𝙣 is our latest summer crusher. This hazy summer wheat ale with blood orange is a fresh reimagining of our dry-hopped pineapple wheat ale 𝘐𝘯𝘵𝘰 𝘵𝘩𝘦 𝘔𝘪𝘳𝘳𝘰𝘳. Bright beams of citrus shroud the palate with bright and refreshing notes of honey comb, vanilla, and a subtle raspberry finish.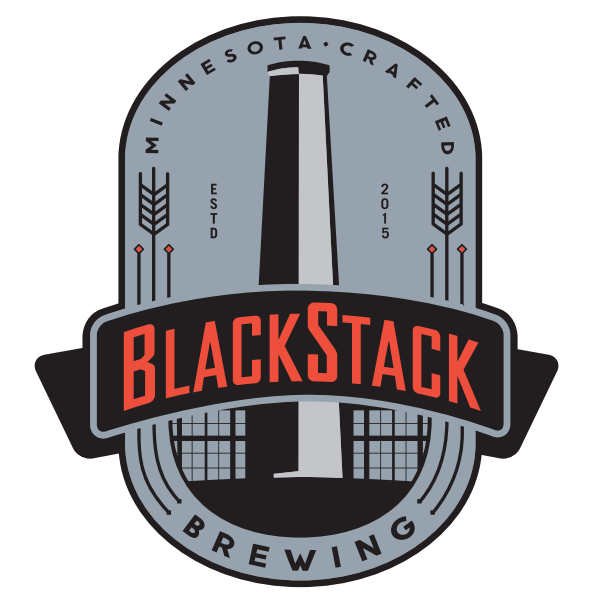 Raincheck Smoothie Seltzer – 6% ABV 
Mango, orange & Raspberry smoothie Seltzer 
POP CULTURE – Triple IPA (10.2%)
Getting it popping with the newly christened Cryo pop Blend from our friends Yakima Chief Hops
Specifically formulated over the last couple years to maximize juicy, fruity aromatics when added during mid fermentation biotransformation sexy times. Buckle up, it's time to pop off
Building Blocks Citra & Oats DBL IPA 8% ABV
The Brews in this series are meant to showcase some of our favorite raw materials. In this case 2 different years of our hand selected Citra & Citra Cryo hops along with Malted & flaked oats, with the same base malt & yeast throughout the series so you can see how they stack up!
Live Bait – Fruited Sour (6.9%)
We got bloody crazy with terrifying helpings of Passion Fruit, Tart Cherry, Blood Orange, & Key Lime in honor of @sharkweek
Blended on our House Mixed Culture Foeder Fermented Berliner Base. Come on in, the water's fine!