Juicy IPA – Version 11 – 7% ABV
Untitled Art's Juicy IPA Series is back! This version is made with Nelson Sauvin, citra & mosaic hops.
Pineapple Papaya Lime Sour – 6% ABVBerliner Weiss Style Ale with Pineapple Puree, Red Papaya and Lime Juice
Raspberry Double Marbles Milkshake IPA – 8% ABV
Raspberry Marbles is making it's way back into orbit…and this time it totally doubled! This tubular Milkshake-Style DIPA contains a cosmic amount of fresh Raspberries, Mosaic hops, sweet Vanilla, and creamy Milk Sugar for the ultimate raspberry milkshake profile. A hefty payload of straight raspberry juice orbits around a subtle acidic piquancy thats all contained within a nebulously plump body of haze. Cut the hyperspeed engines and shower your tastebuds in this intergalactic storm of flavor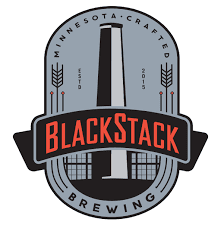 DDH 755 Nelson – 6.8% ABV
Our favorite fog dog gets some flashy new threads in the form of a third dry hop full up with a deliciously fruity lot of New Zealand Nelson Sauvin after the first two of our hand selected Azacca, Amarillo & Citra. Saturated salutations from our house to yours. 
Non-Fungible TIPA – 10.1% ABV
Just like those nifty tokens everyone's been so stoked about that certify a digital asset to be unique and therefore not interchangeable. For fear of sounding, well, sentimental, we can't ever get this exact bushel of hops in again. This grain was grown in a specific region that experienced unique weather during the growing season. You get the idea. It may be next to imperceptible on a shorter timeline, but this beer will never be the same as it is at this very moment. This is a fleeting expression of impermanent joy in the form of beer in a can. F*ck%*# science, amirite? 
Local 755 – 6.8% ABV
Our Foggy Favorite. Azacca, Amarillo & a Gwop of Citra. Soft, Juicy & Hazy like 70's Home Movies.