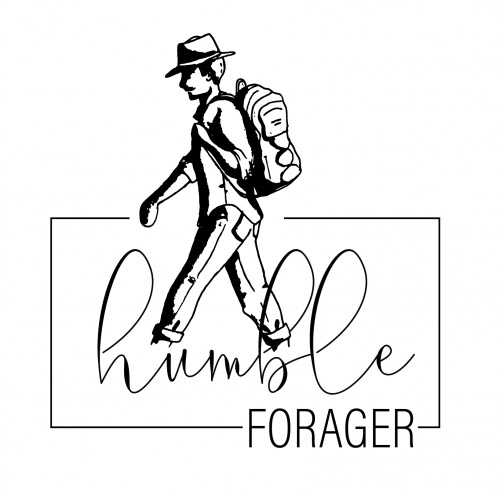 Eastern Seaboard DDH DIPA
A double dry hopped New England style IPA brewed with American barley, Canadian oats, Germany spelt malt, and a dash of lactose sugar. Hopped in the whirlpool and hop back before being dry hopped twice with 5 lbs per gallon of Lupulin saturated Mosaic, Citra & Galaxy.
New Territories IPA
Abundantly tropical, saturated, and easy to drink… this high-tech IPA collab with Mikkeller Brewing San Diego uses a genetically modified yeast that directly produces massive tropical fruit aromas, active fermentation dry hopping with a fancy new blend of cryo hops that emphasizes mango aromatics, and Talus, everyone's favorite new hop.
Union Lager 
Inspired by the Dortmunder Union brewery and their crispy golden lagers, Union Lager is somewhere between a Pilsner and a Helles in terms of hop expression and malt heft.
Union Lager is our take on a Westphalian pale lager. It's crisp, moderately malty, easy to drink but
with a pronounced hop profile, and best of all, this beer is a celebration of our newfound status as a Union-operated brewery.
Hop Coastal DIPA 
Hop Coastal is your sea voyage from northern pine banks to southern tropical beaches. Bursting with a boatload of Simcoe and Citra hops, you'll encounter the full depths of juniper, grapefruit, peach and melon. This double IPA, at 7.5% ABV, has enough umph to get you there and back again.
Orange Ripple Sorbet IPA
Here is your favorite creamsicle NEIPA but without the lactose. The sweet creaminess comes from puréed oranges and vanilla which are both added after fermentation. 
Batisserie S'mores Stout
This S'mores beer is full-bodied, with a silky mouthfeel and layered with notes of milk chocolate, graham cracker and roasted marshmallow. Contains milk sugar. 10% ABV.
Bistro Spiced Apple Donut
If you haven't been able to visit the apple orchard this year, just reach for a can of Bistro Spiced Apple Donuts. It's the fall experience in a can! Breathe in the bready donut aroma, watch the spice flecks descend like falling leaves and feel the thick body of apple pulp wash over your taste buds. Just like the classic fall donut, this heavily fruited Berliner Weisse delivers on not being too sweet while offering a comforting yet sophisticated flavor experience. 6.5% ABV
Dormitory Daze Hazy IPA
Citra, Mosaic, El Dorado blend together for an overripe tropical juicy hop bomb. This hazie is a collab with our friends from Freehand Goods in Orlando. Pineapple, fresh orange peel, and dank mango fill out the nose and palate and finish out to a smooth mouthfeel.
Lemon Cheesecake Shakeeee
Sharp, bright lemon and sweet lactose meet beautiful cheesecake flavors in this Berliner. Light and rich flavors from a favorite dessert all rolled into a fun and unique beer.
Cosmic Fudge Imperial Stout
Imperial Milk Stout with Walnuts, Marshmallow, and Cocoa Nibs
Rich chocolate brownies, deep fudge, whipped marshmallow, and roasted walnuts meld into this dessert stout. Sweet and flavorful!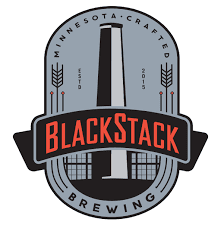 Are You There God? It's me Strawberry
We've got some more goop for you. Our Mixed-Culture Foeder-Fermented Berliner-Base conditioned on unconscionable quantities of juicy Strawberries & Tahitian Vanilla Bean Caviar with a dash of Milk Sugar for good measure.
Building Blocks Mosaic & Wheat DIPA
The brews in this series are meant to showcase some of our favorite raw materials. This version highlights Pilsner Malt from Wisconsin, Flaked & Malted Wheat from Canada, Our Hand Selected 2020 lot of Mosaic & Mosaic Cryo from the amazing folks at Loftus Ranches in Yakima Valley & Our Beloved London Ale 3.
Local 755 NEIPA
Our All-Time Ale. Countless tweaks & nudges in the right direction over three and a half years in pursuit of our own turbid utopia. Citra, Azacca & Amarillo love from our house to yours. 
Fugazi Italian-style Pilsner
We've been brewing our little keisters off trying to keep our beloved Unfiltered Italian-Pilsner around full time, but we haven't quite gotten there yet folks… One Day



 We do have a fresh batch in cans for you as we speak though
 Weyermann Pils Malt lagered for 7 weeks, Spunded for natural carbonation & kissed with Czech Kazbek. It's the Rill Dilly
S'mores Stout – 8.0% ABV
Pasty stout with vanilla extract, dark chocolate flavor, milk sugar, toasted marshmallow & pie crust flavor.
Tropical Smoothie Seltzer Version 2 – Omnipollo Collab – 5.0% ABV
Smoothie Seltzer with Pineapple, Mango, Guava, and Apple