Volcano Sauce Sour
The tectonic plates have shifted, letting forth an eruption of gushing blackberries and blueberries. Each burst filled with milk sugar & vanilla for creamsicle smoothness. A freshly canned sour ale with explosively delicious flavor.
Cherry Lime Freeze Sour
Sour Ale brewed with cherry, lime and vanilla frozen yogurt.
Velocirabbit IPA
Using the same amounts of Mosaic, Simcoe and Chinook as Laser Raptors, this beer has a powerful berry aroma and nice pine note. The oats and wheat maintain the creamy mouthfeel that Laser Raptors is known for, lending the lower ABV the ability to make a crispy break just as the hops surprise your palate.
How Now Brown Cow PB/Chocolate/Coffee Milk Stout
The weathers getting colder. How Now Brown Cow will warm you right up. Drinkable peanut butter cup meets coffee all wrapped up in a Milk Stout. Get ready for rich aromas of peanut butter, light roasted coffee, and a smooth chocolatey finish.
Species x Hyperthermic DIPA
Certain yeast strains of Norwegian origin, known as "kveik", can ferment at extremely high temperatures with little to no off-flavors. Popular with craft brewers for good reason, we naturally decided to put a lot of these strains in the same beer. On top of this, we scrounged around for some additional strains and species of yeast that also perform well at kveik-like temperatures. The result is a big-bodied juice chimera for the ages. 
Drippin' on the Cheap DIPA
Drippin' On The Cheap DIPA drinks like absolute silk!! Smooth, Mosaic's berries & dankness stealing the show upfront, with Citra's stone fruit and candied clementine to balance it all out.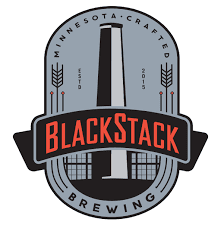 TDH Sponge Bath DIPA
Our constant pursuit of pillowy hop perfection leads us down many paths, but some combinations lather better than others. Triple helpings of our hand selected Citra Cryo, Mosaic, Cashmere Cryo & Strata. Soothing and refreshing, just like a sponge bath at Burning Man. Relax, Rinse & Repeat.
Pyramid Scheme TIPA
Our hand selected strata and simcoe with some preposterously stinky new zealand motueka & nelson sauvin on a spelt heavy base. Believe us, you're gonna want to get in on the ground floor of this one. 
Local 755 IPA
Our Foggy Favorite. Azacca, Amarillo & a Gwop of Citra. Soft, Juicy & Hazy like 70's Home Movies. 
Fugazi Italian Style Pils
Italian-Style Pils dry-hopped adoringly with Czech Kazbek. It's the Real Deal.
Hex Code
Quantum Mirror x REM5 VR Lab x Modist
Lager brewed with Premium Pilsner malt, milk sugar, marshmallows, pineapple, toasted coconut and Madagascar vanilla beans 
Knees in the Breeze 
There's not much better than the open road, driving up the west coast, Knees in the Breeze and not a care in the world. Now imagine, after a long day of cruising, cracking open a balanced West Coast IPA.
Introducing Knees in the Breeze, our West Coast IPA w/ pale ale malts, wheat malt, hopped & dry hopped w/ Simcoe, Citra & Cryo El Dorado.
Cinnamon Roll – Gold Stout
Bakery in a glass! This gold stout is a liquid cinnamon roll in a glass. Perfectly balancing the Cinnamon which can be overdone, and landing in at only 8% ABV. I mean, who doesn't like cinnamon rolls?!
**Lactose Free**
Non-alcoholic Smores Dark Brew
Think of the regular Untitled Art S'mores stout, but now in a non-alcoholic form! This beer will have you warmed up and feeling like you're sitting by the fire roasting marshmallows. If you're looking for a N/A option for Thanksgiving, the Smores Dark Brew is the way to go! 
Amplify The Absurdity Sour
This smoothie style sour ale with raspberry, banana, vanilla and marshmallow comes together for a decadent treat in liquor form! We took our base sour ale recipe and amplified it with some of the most delicious flavor combos we could think of along with a healthy dose of milk sugar.