Some big news from Pequod this week as Drekker and Funk Factory will be hitting the Iowa shelves soon thanks to Pequod! Details below, plus more!
 Funk Factory Geuzeria Funk Factory of Madison, WI is focused on exploring the traditional production of Lambic and Lambic derived products such as Lambic, Fruited Lambic, and Gueuze. It has quickly become one of the most respected sour beer creators in the country. Untappd has Funk Factory Geuzeria as the Highest Rated Brewery in Wisconsin!  

Next we are proud to announce:

Drekker Brewing Company
Drekker Brewing co of Fargo, ND is excited to enter Iowa . Words from the owners: "Beer is our craft, but Drekker is about more than the contents of a glass. It's about what happens when a few of those glasses get raised together. It's about doing what you want to do, in a cool place, with people you want to be with.
Drekker is about you after all.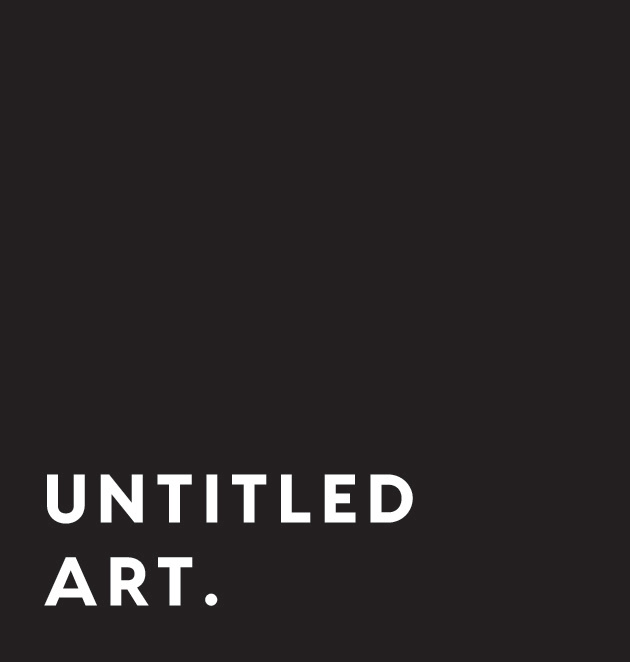 Barrel Aged Chocolate Raspberry Imperial Stout 
Big luscious and raspberry tart, officially made with Raspberry concentrate, Raspberry puree, and cocoa. 
NEW – Non Alch Hazy IIPA
This New Double IPA with it's bright juicy bouquet and fruity medium body Non Alch drinker. Who would've thought it was possible, but the last 3 N/As form UA are pretty damn incredible and changing what non alch beer can be.
Homestyle IPA (the flagship) 
AN OATED IPA BREWED INTENSELY AND SINGULARLY WITH MOSAIC
Everclever DDH DIPA 
DDH VERSION OF EVER CLEVER. DDH WITH SIMCOE, MOSAIC, MOTUEKA, & CENTENNIAL
Double Homestyle DBL IPA 
THE DOUBLE VERSION OF HOMESTYLE…MOSAIC FOR DAYS
Attention Please DBL IPA 
A DOUBLE IPA WITH 100% CITRA. It's verbose, yet smooth, and always ready to have the last word
Tunnel Vision DDH DIPA
OUR TUNNEL VISION IPA, BUT DDH WITH CITRA!
NEW_ Artist Escaped Imperial IPA 
Who knew our most elusive double IPA could become even harder to catch? The ARTIST has finally ESCAPED to live out its getaway on an unnamed island off the coast of the Maldives, where mango nectar flows and poolside citrus sorbet refreshes our savvy schemer, at least that's word on the street. Leaving only the traces of a potent 9.5% in its shadow.
Very Varied – DOUBLE IPA HOPPED WITH CASHMERE, NELSON, CITRA, & MOSAIC
VERY VARIED combines nelson + citra + cashmere + mosaic with a unique British yeast for a multilayered mix of bright orange rind, canned peach, and tropical fruit roll-up, balanced by a softly textured body.
Mood Ring 
A DOUBLE IPA WITH PINEAPPLE, MANGO, PINK GUAVA, LACTOSE, & VANILLA AND HOPPED WITH MOSAIC, CITRA, & VIC SECRET
After School Prrrt 
After School PRRRT Snack Time Sour! This one is jam packed with Gushers® & Fruit By The Foot®, plus a whole bunch of pineapple, plum, strawberry, raspberry, passionfruit, lactose, vanilla beans, & sea salt.
Braaains Dbl fruit Smoothie Cherry Lemonade
Braaaaaaaains! For this one we pulled out the flavor guns and blasted the heck out of this one with cherry & lemon then we hit it with our double secret smoothie treatment of sea salt, lactose, and vanilla beans.⠀
Braaains Dbl fruit Smoothie Strawberry/Pineapple 
Braaaaaaaains! This one was blasted with strawberry & pineapple then we hit it with our double secret smoothie treatment of sea salt, lactose, and vanilla beans.⠀⠀
Braaains Dbl fruit Smoothie Mango/Guava/Lime/Coconut 
This one was quadruple blasted with mango, guava, lime, & coconut then we hit it with our double secret smoothie treatment of sea salt, lactose, and vanilla beans.⠀⠀⠀
Chonk Peaches & Cream
Our lovable hefty boi is back and he's got his smol little paws in the dessert stash again! Peaches and Cream Chonk is completely stuffed with peach, vanilla ice cream, lactose, & vanilla beans. This absolute unit of a beer is exactly like a devilishly decadent bowl of peaches & cream.
Ectogasm IPA – The Flagship that started it all
It's intensely hopped with Mosaic and Citra for a massively juicy tropical fruit flavor. Think pineapple, peach, apricot and mango with an extremely soft and smooth texture.
Slang Du Jour – Cran-Orange 
New Slang Du Jour! For Cran-Orange Cobbler Slang we cranked up the holiday vibes and loaded this with cranberry, orange, plum, granola, brown sugar, cinnamon, and vanilla beans.⠀
The Noodle Effect HAZY Dbl IPA
The Noodle Effect, a devastatingly delicious double IPA brewed with oats, spelt, and wheat, then hopped with Belma, Vic Secret, and Hellertau Blanc. It's super soft with huge notes of pineapple, white peach, lemon curd, all under a cannabinoid fog that's holding it all together as we pour over the event horizon.⠀

Mango Double Marbles
a tropical Milkshake DIPA that's rich with straight Mango juice, vanilla, Milk Sugar, and whirlpool/dry-hopped with a heap of Mosaic for plenty of complimentary flavors. A thick and luscious body is reminiscent of a freshly well-blended mango smoothie that's as tropical as it is refreshing.
Morever DDH IPA 
This Double Dry Hopped, Hazy IPA is a delicious juice bomb thanks to a hefty hopping of Citra, Motueka, & Simcoe hops. An endless succession of juicy pineapple, grapefruit, and tangerine notes are leveled out with just a hint of bitterness that resolves into a smoooooth and refreshing finish. (6.5% ABV)
Peach Crumble – Wheat ale 
Wheat ale with peaches, Cinnamon and Vanilla!
Bevo's Breakfast Stout 
This imperial oatmeal stout is brewed with coffee and cacao nibs, providing a medium-thick mouthfeel and moderate levels of coffee flavor and aroma. The chocolate notes from the cacao nibs blends well but adds a depth of flavor to the roasted grains used in this beer.  Our Founder's last name is Bevers, pronounced Beavers, and his nickname was Bevo in High School.
California Beavin' – West coast IPA 
Beautiful take on the west coast style iPA