Spyglass Sour 
A lemon & lime golden sour ale, Spyglass is tart and refreshing with a lower calorie count.
Paperweight Midwest Fruit Tart
Apricot Midwest Fruit Tart. 3,000lbs of apricots per 30bbl batch.
Bushel Gose
A gose with heritage cider apples and baking spices. Tart, salty, and delicious
Sour Mixed Variety Pack
The mixed twelve packs will feature three cans each of four different beers, two of which are going to be exclusive to the mixed packs. Harrow, Keypunch, Spyglass & Pinery
The Tumi
The Tumi is brewed with 3,000 lbs of Yellow Mombin per 30 bbl batch. Yellow Mombins, also known as caja or hog plums, originate in the rainforests of Central and South America. The taste is vaguely tropical with hints of mango, banana, papaya, and pineapple. 
The Gadget Midwest Fruit Tart 
A Midwest Fruit Tart brewed with 1,200 lbs of blackberries, 1,200 lbs of raspberries, and 30g of vanilla beans per 30 bbl batch
Xmas Pickle Gose
Naughty or Nice, our beloved Pickle Gose is ready to be unwrapped and enjoyed this holiday season. The light and refreshing taste of cucumber and dill make the perfect pairing for all the heavy, holiday feasts to be had. 
Astronaut Food
This otherworldly brew is made with freeze-dried blueberries, and has more fruit than any other beer we've made. With a 15% ABV and a dizzying amount of blueberries, this beer is out of this world.
Dear Annie Hazy IPA
Deliciously juicy and hazy love note of lemon peel and orange pith with medium hoppy notes and light bitterness. 
Off the Leash Pils
Modern Iowa Corn Pilsner – Our approach to a refreshing corn lager. Clean, crisp, and off-the-charts crushable.
Kobes Unleashed Kölsch
Light, refreshing, and clean. With a mild bitterness, this traditional brew is super crushable.
Spirit Foul DDH Hazy IPA
Brewed in collaboration with San Diego's Modern Times Beer, Spirit Foul was Fair State's first hazy IPA. Brewed with the freshest Strata hops and plenty of Citra and Mosaic for its passion fruit aroma. Pilsner malt, pale wheat, flaked oats, and flaked barley give this beer its soft body and signature haze. Super juicy, tropical, and dank.
Luxury of Restraint IPA
IPA you can see through? Yes, you read that right. The Luxury of Restraint is a collaboration with Shared Brewing (St. Louis, MO), hopped liberally with hand-selected Strata, Simcoe, and Nelson Sauvin. Assertive but polite bitterness, crispy malt character, and notes of stonefruit, gooseberries, nebulous tropicalia, and a waft of dankness. Can- and keg-conditioned for extra intangibles.
Double Hi-Five DIPA  – Collab W/ Ology
This Triple Dry-Hopped Double IPA brewed with our good friends at Ology Brewing is just bursting with tropical notes from 3 massive dry hops of Citra, Galaxy, Idaho 7, and Mosaic. 

Huntley Helles  – Kegs Only
Named to honor the home of our Huntley facility, this German-style lager is brewed with our soft water and some of our favorite German malts and hops, then lagered in our horizontal tank. An extremely soft mouthfeel with a pleasant malt profile and hints of noble hops, then ends in an ever so smooth finish.
Fruit Fusion Blueberry/Mango Yogurt
Fruit Fusion is all about pushing the limits. This brew is no exception as we have paired two amazing fruits (BLUEBERRY & MANGO) with tons of real vanilla yogurt and a touch of granola. This is a thicc boy, and absolutely smooth and delicious.

Chubby Bunny Kiwi Mallowmellon
Marshmallow and real Kiwi puree.. what more can you ask for!?! Sweet/tart/and absolutely delicious all the way down the hatch. This is the first time that HBC has used Kiwi and we must ask ourselves… why have we waited this long?

Haze Head Seven Candles
Celebrating our seventh year in style with Seven Candles. This one has stupid amounts of hops. Like all of our NEIPAs– they are balanced with a strong backbone of chewy malts, but we pushed hard to give this one an edge as we incorporated seven of our favorite hops! This beer is absolute heaven to the hazy and IPA lovers. This may be the silkiest NEIPA we have offered thus far!

Spin 2 Win Pit Boss
Blueberry, Pomegranate, Black Currant: Three fruits perfectly matched by cupid himself. This brew features ungodly amounts of pure fruit. It is tart, rich, and features a wonderful mouthfeel.
Swingin' Sticks Imperial Sweet Stout – Collab w/ Angry Chair
Austin teamed up with our friends at Angry Chair Brewing out of Tampa Bay Florida to bring you an Imperial Sweet Stout with coconut from Sri Lanka, pistachios from California, and cocoa nibs from Bolivia. This decadent brew should remind you of a rich chocolatey pistachio ice cream with the perfect amount of coconut and caramel swirl!
Hiking With Pulpit Rock
This newly developed pastry seltzer showcases Pulpit Rock Brewing Company's innate talents for creating outstanding pastry sours while blending Austin's style and love for new creations; like his previous Forager Brewery "Seltzer Pops". The two styles come together for an epic Dole whip meets a citrus gin and tonic one-of-a-kind refreshing summertime beverage that begs you to wonder— just how did they do it?
Haizer Triple IPA Version 4
This triple IPA is brewed with motueka, nelson, citra & hort 4337. Coming in at 9.8%, this beer is incredibly smooth and easy drinking. One of their best TIPA's to date!

Blackberry Cobbler A La Mode
This berliner weisse style ale with blackberry, pie crust & cinnamon tastes dangerous close to an actual blackberry cobbler. This one will seriously WOW you!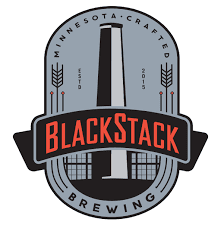 Can I Speak To Your Manager? NEIPA
A lil' liquid shout out to all of our service industry compatriots. Strata, Mosaic, Ekuanot Cryo & HBC 568 in condescending quantities. Sometimes it's just one of those nights.

Now Presenting Passionfruit/Plum/Grapefruit Sour
Our Foeder-Fermented Mixed Culture Berliner Base conditioned on gobs of Plum, Grapefruit & Passionfruit with a bit of Milk Sugar to round things out. 
Double Maple Imperial Morning Stout
Brewed with loads of coffee beans and a multiple of maple, this 11% brew goes down smooth. The first notes of maple sweetness are balanced out by the flavors of deep roasted coffee